Palmdale Employment Lawyer | Worker Attorneys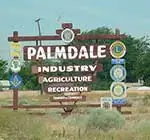 Our employment lawyers have considerable experience taking on large Palmdale employers such as Northrop Grumman, Lockheed Martin, Boeing, the City of Palmdale, Home Depot, Kaiser, and Wells Fargo.
Employment lawyers represent employees in legal cases against their employers. Ethical employment lawyer take employment cases on a contingency basis which means they do not charge the employee anything until and unless they recover money on behalf of the employee. Likewise, an ethical employment lawyer advances all litigation costs associated with the employee's employment case. Our PALMDALE employment lawyers only take employment cases on a contingency, and have done so since 1993.
Our employment lawyers have considerable experience taking on large Palmdale employers such as Northrop Grumman, Lockheed Martin, Boeing, the City of Palmdale, Home Depot, Kaiser, and Wells Fargo. Although we represent employees on a contingency fee basis, we staff our employment law cases in a manner which provides formidable legal representation for our employee clients in their cases against their employers. All of our employment law cases are staffed with firm head, Karl Gerber, and one of our long term staff attorneys highly experienced in employment law. Yes, we can provide more legal muscle than the employment lawyers hired by a Fortune500 company!
Like many California employment lawyers, our PALMDALE employment law firm takes the following cases which are normally classified as employment cases:
Wrongful Termination

Aerospace Whistleblower
Workplace Safety Complaints
Retaliation For Complaining
Fired To Avoid Paying Wages
Fired Due To Discrimination

Discrimination

Wage Cases

Unpaid Bonuses
Minimum Wage

FMLA Family Medical Leave

Leaves of Absence From Work

Cancer Leaves
Military Leaves

Work Injuries

Commissions Agreements
Stock Options
WE ADVANCE COURT COST. ALL CASES ARE TAKEN ON CONTINGENCY. WE ARE ONLY PAID IF WE WIN!
1-877-525-0700
Palmdale Wrongful Termination Lawyer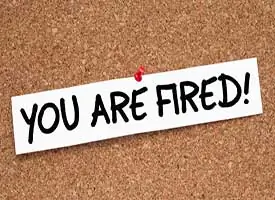 PALMDALE has undergone significant changes since the 1980s when it was an isolated desert suburb where workers made long commutes into the San Fernando Valley, or the Los Angeles basin. PALMDALE has grown into different neighborhoods, multiple zip codes (93536, 93543, 93550–93553, 93590–93592, 93597–93599), and is one the 25 fastest growing cities in the United States. Aerospace is the most  important industry in Palmdale, and there is no better employee law firm to handle aerospace cases than our firm.
In the early 1990s firm founder and employment lawyer, Karl Gerber, began his career in wrongful termination cases representing aerospace whistleblowers, and aerospace workers subjected to discriminatory reductions in force (RIFs) on the basis of their age, or protected medical condition. Our employment lawyers are well equipped to standup to Northrop's lawyers, or any on base defense contractor. We also have particular expertise in representing contractors at military bases whether the employment case is for prevailing wages, or any aspect of labor law.
Our Palmdale Employment Lawyers have handled numerous Palmdale Employment Law cases including:
Wrongful Termination of a PALMDALE construction contracts specialist resulting in a$155,000 settlement
A discriminatory layoff resulting in Age Discrimination for a long term Palmdale landscape supervisor that settled for $125,000
Palmdale Sexual Harassment Lawyer
Our PALMDALE employment lawyers, through the negotiations, depositions, strategies, and court wins of firm head, Karl Gerber, have obtained many settlements of more than $100,000 for Palmdale women who were sexually harassed at work.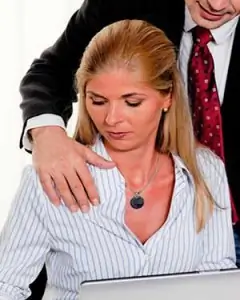 Our PALMDALE Sexual Harassment Lawyers handle sexual harassment cases in which supervisors and owners engage in the sexual harassment as well as sexual harassment by a coworker. If sexual harassment was perpetrated by a coworker, the employee must prove a supervisor or manager knew of the sexual harassment and failed to act, additional sexual harassment occurred after an initial complaint, or a previous employee earlier complained about the sexual harassment. Employers are strictly liable for the sexual  harassment of supervisors and higher level employees regardless of whether there was notice to the employer of sexual harassment before it happened. We also handle sexual harassment cases if the victim of sexual harassment has their job terminated as a result of complaining about sexual harassment, or refusing to go along with the sexual harassment.
Firm founder, Karl Gerber, has been quoted as an expert on sexual harassment by the main Los Angeles legal news outlet, The Daily Journal. He has handled more than 400 sexual harassment cases, and has an exceptional passion for representing women who are the victims of sexual harassment.
Palmdale Discrimination Attorney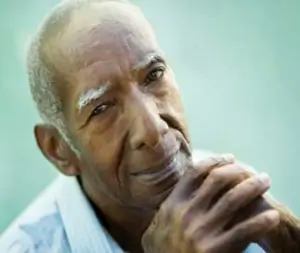 Many discrimination cases involve employers who refuse to properly grant medical leaves of absence. Medical leaves of absence may be legally available due to Family Medical Leave Act Rights, Pregnancy, or a Disability. Medical leaves of absence are also legally appropriate in the event of cancer, or HIV. Other employment discrimination cases involve employment decisions made for discriminatory reasons such as race, or sex. We have handled cases involving virtually every type of employment discrimination.
15% of PALMDALE 's residents are Black and 55% are Hispanic. Because 60% of Palmdale's population belongs to these two minority populations, it is natural although unfortunate that many Palmdale residents are the victims of national origin or race discrimination. Our employment law firm has handled many cases in which national origin or race discrimination happened. We have also handled many workplace harassment lawsuits in which national origin or race was the motivation for the on the job harassment.
Our PALMDALE Employment Lawyers are led by Karl Gerber who has been representing employees since 1993. He has a 46/48 win rate for all binding arbitrations and trials first-chaired at the time this article was written. He has represented more than 2,000 employees in employment arbitrations or lawsuits throughout California. He also has a number of published appeals that advanced the legal rights for California employees.
All of our PALMDALE employment attorneys only represent employees in employment cases. All of our PALMDALE cases are handled by both Karl Gerber and an experienced employment attorney in his law firm. All of our PALMDALE employment cases are taken on a contingency which means we only get paid when and if we win, and we advance all litigation costs.
If you are looking for an experienced law firm devoted to the representation of employees in PALMDALE, the Antelope Valley, and California, contact our employment lawyers at 1-877-525-0700.
If Kern County is closer to you than the Antelope Valley, or the San Fernando Valley where we have a Sherman Oaks office, we also have offices in Bakersfield.