Hollywood Sexual Harassment Lawyer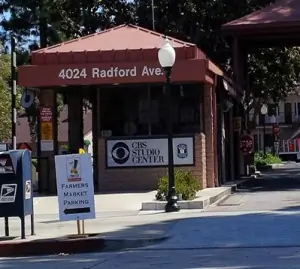 We call ourselves Hollywood sexual harassment lawyers because we: 1) Are situated between the Burbank, Hollywood, and Studio City studios; 2) have successfully represented many entertainment industry employees in sexual harassment cases; 3) Firm founder, Karl Gerber has a longstanding connection to the entertainment industry in which some of his family members have worked. He also studied entertainment law in law school and began his career as a labor lawyer representing individuals in the entertainment industry. Whether you are an entertainment industry employee, simply live in Hollywood, or were sexually harassed in the City of Hollywood we can assist you with any legal aspect of your employment.
If you are merely a resident of Hollywood, or were employed in Hollywood, and did not work in the entertainment industry CLICK HERE TO READ ABOUT SEXUAL HASRASSMENT IN OTHER INDUSTRIES or contact our sexual harassment lawyers at 1-323-525-1600, 1-310-842-8600, or 1-818-783-7300.
WE ADVANCE COURT COST. ALL CASES ARE TAKEN ON CONTINGENCY. WE ARE ONLY PAID IF WE WIN!
1-877-525-0700
What is Sexual Harassment?
Sexual harassment involves unwelcome comments, jokes, leering, physical touching, or requests. Sexual harassment may or may not be done for a sexual purpose or sexual gratification. Often, sexual harassment is done by somebody with authority under an improper exercise of power. Sexual harassment is often more about power than sexual gratification.
We take sexual harassment cases solely based upon harassing conduct regardless of whether there is a job termination. Our Hollywood sexual harassment lawyers also take cases involving improper workplace retaliation due to sexual harassment. Finally, we have handled hundreds of sexual harassment cases involving a termination of employment or an employee who was forced to quit their job due to sexual harassment.
Common sub-sets of sexual harassment cases include:
Assault, battery, or sexual battery. These wrongs occur when the sexual harassment is a physical attempt or almost physical harassment such as assault.
Quid pro quo sexual harassment meaning this for that. Employment benefits or detriments depend on the sexual harassment victim's willingness to tolerate the sexual harassment.
Boss, manager, or supervisor sexual harassment. This form of sexual harassment is obvious; it is done by somebody with authority over the sexual harassment victim.
Customer sexual harassment that continues after a supervisor or higher becomes aware.
Hostile work environment sexual harassment in which the work environment is permeated by sexual conduct, and as a result the work environment is hostile.
Job terminations due to sexual harassment. These wrongful terminations occur because an employee refused to acquiesce in sexual harassment, they participated in a sexual harassment investigation, or they are fired for complaining about sexual harassment.
Sexual abuse sexual harassment. Sexual abuse sexual harassment may involve attempted rapes, rapes, touching of sexual organs, various forms of physical sexual harassment, blocking or impeding movement (false imprisonment), or using one's sex as a weapon.
What is the difference between a City of Hollywood sexual harassment case and a sexual harassment case involving the Hollywood entertainment industry?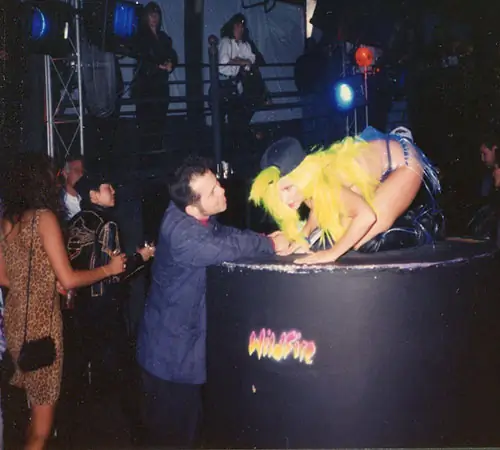 Sexual harassment cases involving the Hollywood entertainment industry may involve discretion because the harasser is somebody famous. Hollywood sexual harassment may involve same sex sexual harassment, and questions about who the sexual harasser worked for. Questions about who the sexual harasser worked for, and who the sexual harassment victim worked for also exist in cases outside of the entertainment industry.
Entertainment industry sexual harassment cases usually involve employees of a company using studio space of a large studio such as CBS Radford in Studio City, or Paramount Studios in Hollywood. Production companies are often the defendants (employers) in entertainment industry sexual harassment cases. These production companies are not necessarily the big studio names such as Warner Brothers in Burbank. Sometimes production companies are set up merely to finish a single production on a big studio's lot, and then they shut down.
We have also encountered employers specifically set up to host special events on studio properties. Sometimes these companies hire alleged independent contractors to act as supervisors. Our Hollywood sexual harassment lawyers have particular expertise in holding all persons and legal entities responsible for sexual harassment regardless of whether they are a normal employer, or employee. We are also quite willing to take sexual harassment cases in which employees or harassers are independent contractors, or claims are made that they are.
In Hollywood and West Hollywood there are a number of clubs, lounges, and live entertainment venues. We succeeded in employment litigation against a famous Sunset Strip comedy club. We have succeeded in multi-employee representation against bars, clubs, and restaurants.
Our Hollywood sexual harassment lawyers can stand up to an employment defense lawyer of any caliber. We have won cases and reached settlements for our clients in sexual harassment cases defended by Los Angeles' most formidable sexual harassment lawyers as well as the most powerful companies in the United States.If you were the victim of sexual harassment, contact our employee law firm at 877-525-0700 (toll free) for a confidential, privileged conversation.
We take all sexual harassment cases on a contingency meaning we are only paid when and if we win. We also advance all court costs.
If you need a Hollywood area employment lawyer, or have an entertainment industry employment problem, call us at 323-525-1600 or 818-783-7300.