CAN I SUE FOR SEXUAL HARASSMENT?
SEXUAL HARASSMENT AT WORK
Anybody can sue for sexual harassment, but the real questions is:
1.) do they have a sexual harassment case;
2.) will they win;
3.) what will they get;
4.) will there be repercussions
Our law firm has handled more than repercussions. 500 sexual harassment lawsuits for California employees. Rather than trying to make these determinations on your own by scouring the web for information, and trying to interpret multiple legal concepts as a non-lawyer call our sexual harassment attorneys at
1-877-525-0700.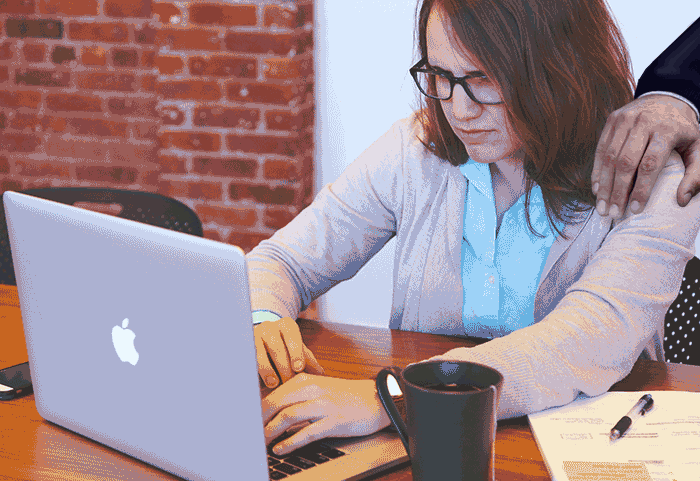 Sexual harassment can be verbal or physical. Sexual harassment includes comments made to others that make the listeners' work environment sexually hostile, or intolerable. Retaliation and job terminations for reporting your own sexual harassment, or the sexual harassment of a co-worker are actionable (can be sued for) in court.
Sexual harassment lawyers place emphasis on whether the sexual harassment was done by a co-worker, or somebody in a supervisory or higher level. Sexual harassment done by a customer is illegal if it continues after management is aware of the harassment. Other important legal concepts about sexual harassment at work include did the sexual harassment stop after the victim complained? Could have the victim complained earlier, and if so would have the sexual harassment have stopped?
Courts are likely to throw out allegations of sexual harassment if the course of conduct includes only one or two acts of sexual harassment. Lawyers are unlikely to take sexual harassment lawsuits involving only a few incidents of sexual harassment. Especially egregious examples of sexual harassment such as rape, or false imprisonment may qualify under sexual harassment laws if the conduct occurred only once. It is also important to know how frequently the sexual harassment occurred, and whether there were long breaks in the conduct.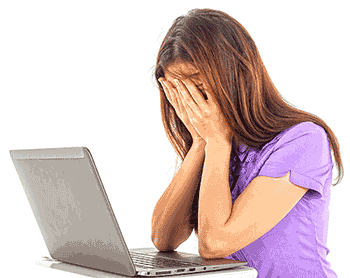 SHOULD I SUE FOR SEXUAL HARASSMENT?
It is a personal decision whether any employee should sue for sexual harassment. Lawsuits for sexual harassment may result in sexual harassment stopping, the termination of the sexual harasser and/or monetary compensation. Qualified sexual harassment lawyers will be careful to guide potential clients in the right direction. If they feel the sexual harassment was not severe enough to warrant the employee's time to sue they will tell the potential client, or attempt to resolve the matter without litigation.
Employers face retaliation lawsuits if they fire employees who complain about sexual harassment, file a lawsuit for sexual harassment, or file charges with the Department of Fair Housing and Employment or EEOC indicating they were sexually harassed. Our law firm has represented many employees who remain employed and sue for sexual harassment. In most cases the employers, especially if they are represented by competent legal counsel, will go out of their way to make sure there is not any retaliation.
Sexual harassment lawsuits can be worth a lot of money if pursued by the right attorneys.
Click Here to Read About Our Recoveries in Sexual Harassment Lawsuits
Although our law firm has recovered multiple hundreds of thousands of dollars for sexually harassed employees that is not a guarantee or prediction of our abilities on any particular case.
Workplace Sexual Harassment legal issues can be complicated. The best thing to do is talk to a qualified work lawyer.
Some of the reasons why one sexual harassment case might be worth more than another include some of the following:
There are witnesses to the sexual harassment
The sexual harassment can be proven through text messages, or a written document
The sexual harassment involves actual touching
The sexual harassment was complained about and not remedied
The sexual harassment was done by a supervisor or higher level employee
Others complained about the same sexual harasser
The employer is large enough to pay a substantial settlement or judgment
The sexual harassment victim's emotional turmoil was documented by a therapist
We have offices in Bakersfield, Los Angeles, Oxnard, Riverside Sherman Oaks, Tustin, Oxnard, and Torrance.
Contact our sexual harassment lawyers at 1-877-525-0700