WRONGFUL TERMINATION SETTLEMENTS
We have obtained the following wrongful termination settlements for our clients within the very recent past. Although we have obtained these wrongful termination case results for our clients these are not predictions of the outcome of any particular case.
Firm Founder, Karl Gerber, talks about the circumstances that constitute wrongful termination in California
$250,000 for whistleblowing property manager
$250,000+ settlement after jury verdict for supermarket employee who refused to lie about taking breaks
$225,000 for retail employee who quit due to sexual harassment
$200,000 for employment termination due to national origin discrimination
$200,000 for wrongful termination after complaining about sexual harassment
$200,000 for low wage worker who quit due to sexual harassment
$195,000 for oil field whistleblower
$175,000 for a non-profit controller who blew the whistle
$165,000 fast wrongful termination settlement for auto dealership employee due to FMLA & race
$155,000 wrongful termination settlement
$150,000 fast wrongful termination settlement for property managed who complained of sexual harassment
$150,000 for wrongful termination settlement due to age and medical conditions
$137,500 fast wrongful termination settlement for bank professional
$135,000 for wrongful terminated aerospace professional
$128,300 for manufacturing employee who blew the whistle about health & safety issues
$127,450 fast wrongful termination settlement for office employee due to disability
$125,000 fast settlement for child care worker who complained she was not paid overtime and was fired
$125,000 for employee fired due to FMLA & questioning his rate of pay
$120,000 for wrongful termination due to race discrimination
$113,300 for wrongfully terminated nursing professional who blew the whistle
$112,500 for electrician who quit due to safety concerns
$103,820 for warehouse worker fired during pregnancy leave
$103,145 for warehouse worker fired due to pregnancy
$100,850 for wrongfully terminated waitress due to sexual harassment
$100,000 for professional who complained about sex discrimination
$100,000 wrongful termination due to male on male sexual harassment
$100,000 for professional who complained about sex discrimination
$150,000 job not held open during cancer treatment
$490,000 for wrongful termination due to age and gender
$193,250 Forced to Quit Due to Sexual Harassment
$160,000 forced to quit to sexual harassment at a car dealership
$150,000 CNA wrongfully terminated due to complaints about patient care and rodents
Call 1-877-525-0700
for a winning wrongful termination lawyer
WRONGFUL TERMINATION LAWYERS
Since 1993 firm founder, Karl Gerber, has obtained numerous settlements, verdicts, and jury awards for employees. For a more thorough list of his settlements and verdicts CLICK HERE to read more about his many of his wrongful termination settlements, arbitration awards, and verdicts, but not all.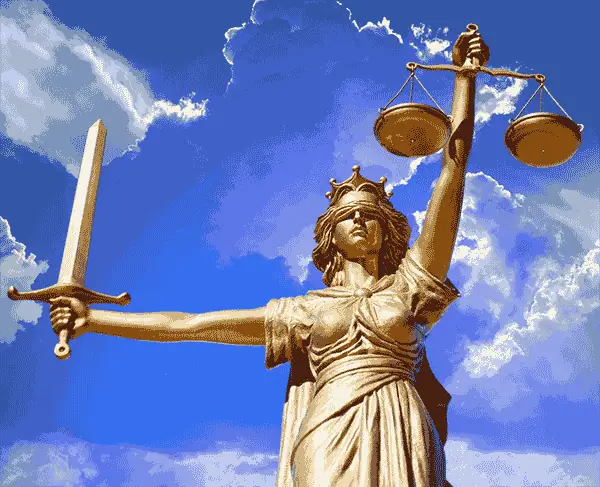 Few, if any, of our competitors have handled more than 2,000 separate wrongful termination and other individual labor cases for employees in California. Whereas their websites extol some of their settlements it is unlikely they had had approximately 1,850 separate case results for employees. Nor is it clear they regularly obtain strong case results for employee clients short of trial.
Part of properly representing an employee is to maximize the value of their labor law case. Another part of employee representation is to carry out the client's wishes. Some clients do not want to go all the way through trial or arbitration; others do. Moreover, some clients would prefer to resolve their cases quickly, or at least faster than a year's time. Likewise, some employees do not want to sit for deposition or be present while their lawyer deposes defense witnesses. Our lawyers take into account all of these factors. Accordingly, some of our settlements are due to the fact they were early settlements, or our clients did not wish to prolong their litigation or their involvement in the litigation.
LABOR ATTORNEYS LOS ANGELES
Our firm was founded in Sherman Oaks in 1993. In 2010 we established a permanent downtown Los Angeles office. Over the years we have had satellite offices in Gardena, Pasadena, Encino, downtown Los Angeles, and other areas in the Los Angeles metropolitan area. We remain committed to representing Los Angeles employees in labor disputes.
Having represented employees in Los Angeles for more than twenty years we are familiar with the particulars of Los Angeles County employment. We have deposed defense witnesses from virtually every industry in Los Angeles County. We have also spent a lot of time litigating cases with Los Angeles County arbitrators and judges including the appellate court in Los Angeles.
We look forward to representing you if you have an employment lawsuit in Los Angeles County.
If you have a Los Angeles area employment case please contact our office at either:
310-842-8600, 323-525-1600, or 818-783-7300