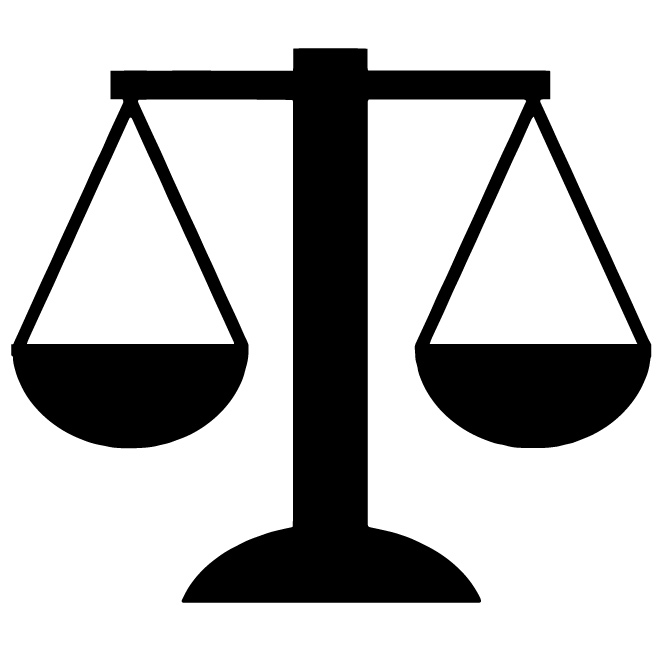 WE ADVANCE COURT COST
ALL CASES ARE TAKEN ON CONTINGENCY WE ARE ONLY PAID IF WE WIN!
Contact a Sexual Harassment Lawyer.
Call 1-877-525-0700
We handle all cases on a contingency fee basis
with no upfront costs
Sexual Harassment May Be Done By A Supervisor or Coworker
Sexual harassment is done by many different types of employees.
Our Los Angeles County sexual Harassment Lawyers routinely handle sexual harassment cases in which the victim of sexual harassment is sexually harassed by either bosses, coworkers, managers, owners of companies, or supervisors.
We have even handled cases in which it was a customer who engaged in the sexual harassment.
When a victim of sexual harassment is harassed by a coworker or customer of the business the standards for providing sexual harassment are different. Some of the questions we would like to know include whether persons higher than the sexually harassing coworker even became aware of the sexual harassment.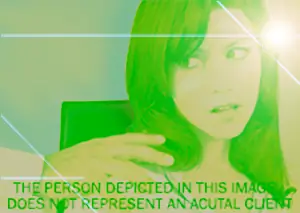 Corporate obligations to stop sexual harassment exist regardless of whether an important production supervisor engaged in the sexual harassment, or the owner of the company did. All employers are prohibited from harassing employees in the workplace. If harassment occurs, an employer may be liable even if management was not aware of the harassment. An employer might avoid liability if the harasser is a non-management employee, the employer had no knowledge of the harassment, and there was a program to prevent harassment. If the harasser is a non-management employee, the employer may avoid liability if the employer takes immediate and appropriate corrective action to stop the harassment once the employer learns about it. Employers are strictly liable for harassment by their supervisors or agents. The harasser can be held personally liable for damages. Additionally, Government Code Section 12940, subdivision (k), requires an entity to take "all reasonable steps to prevent harassment from occurring." If an employer has failed to take such preventative measures, that employer can be held liable for the harassment. A victim may be entitle to monetary damages even though no employment opportunity has been denied and there is no actual loss of pay or benefits.
If you have any questions about workplace sexual harassment, contact our Los Angeles sexual harassment lawyers at
1-877-525-0700 for a private consultation.
Your Employer Has An Obligation To Cause Sexual Harassment To Stop
Reasonable steps to prevent discrimination and harassment from occurring include : • affirmatively raising the issue of harassment;
• expressing strong disapproval of harassment;
• developing appropriate sanctions against harassment;
• informing employees of their rights and instructing them to report harassment, California Code of Regulations 7287.6(b)(2)-(3).
Appropriate corrective action is some form of discipline, however mild, that contributes or eliminates the problem at hand, Intlekofer at 778. If the employer fails to take even the mildest form of discriminatory action the remedy is insufficient, Ellison, 924 F.2d 882. Action is corrective only if it contributes to the elimination of the problem at hand. Disciplinary measures are more likely to decrease the likelihood of repeated harassment than a mere request to stop the behavior, and so discipline is what a corrective action is, Intlekofer at 778.
an important factor is raising
the issue to management
once harassment occurs
The mere presence of an employee who has engaged in particularly severe or pervasive harassment can create a hostile working environment…To avoid liability….for failing to remedy a hostile environment, employers may even have to remove employees from the workplace if their mere presence would render the working environment hostile…When employers cannot schedule harasser to work at another location or during different hours, employers may have to dismiss employees whose mere presence creates a hostile environment, Ellison v. Brady, 924 F.2d 872, 883 (9th Cir. 1991).
A common issue in sexual harassment cases we are involved in is the sexually harassed employee complains and receives a schedule change, but then schedule still overlaps with the sexual harasser, or the sexual harasser still in some form supervises controls the sexually harassed employee unjustly complains about their job performance thereby retaliating against the victim of sexual harassment.
Our California sexual harassment lawyers are highly skilled in determining whether the employer is liable for workplace sexual harassment, and whether it is productive to pursue a workplace sexual harassment case. Call 1-877-525-0700 to speak to one of our California sexual harassment lawyers. Firm head, Karl Gerber, was first quoted as an expert on sexual harassment in 2003. He has handled more than 400 sexual harassment lawsuits for employers. Karl Gerber works on every sexual harassment case at the firm often along with one of his staff attorneys.
Sexual Harassment Investigations in Los Angeles, CA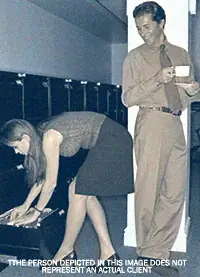 Bradley v. Dept. of Corrections, 71 Cal.Rptr.3d 222 (2008) requires that the employer's sexual harassment investigator must understand, and the investigation must ultimately, be aimed at 1) determining fault; 2) ensuring the claimant is safe from harassment; 3) to determine what steps are needed to stop the harassment, Id. Merely listening to the claimant is not enough, Id.
Employees who are fired for complaining of sexual harassment, or due to their participation in a sexual harassment investigation, may sue under the Fair Employment and Housing Act for the loss of in a their employment, California Government Code Section 12940(h).
Do not hold back facts if you are making a sexual harassment complaint. Provide as much information as possible, or you will later be accused of not mentioning a critical aspect of the sexual harassment that was perpetrated.
If you are involved sexual harassment investigation, be careful about naming witnesses. If you are not sure if somebody saw something, do not claim they are a witness. If there are witnesses who are ex-employees or family members be sure to tell the employer about these people, and offer access to any non-employees you have contact information for but your employer may not.
Just because your employer failed to properly investigate your sexual harassment claim, or made an erroneous interpretation sexual harassment could not be proven or it did not occur do not be deterred. We have overwhelmingly found employers are reluctant to find sexual harassment during their sexual harassment investigations. A finding of sexual harassment in an internal sexual harassment investigation may unduly increase the odds the employee will win their sexual harassment lawsuit in court. Many of our sexual harassment cases involve allegations by our clients the sexual harassment investigation was improperly handled, erroneous conclusions were reached, or inadequate remediation of the sexual harassment occurred. The very fact of an inadequate sexual harassment investigation, or improper remediation, is why many sexual harassment lawsuits are brought.
Problems With Sexual Harassment Investigations Include:
1) Very poorly educated and trained sexual harassment investigators – Often the sexual harassment investigator does not have the vaguest idea how to conduct a forensicexamination. Properly conducting a forensic examination involves making determinations of whether witnesses are credible.
2) Failing to make conclusions in the sexual harassment investigation – All too many times Karl Gerber deposes a sexual harassment investigator who has utterly failed to comprehend an actual conclusion must be reached in the sexual harassment investigation. Sometimes bizarre testimony ensues like the sexual harassment investigation is still ongoing a year or two later which in many cases does the victim of sexual harassment no good because she no longer is employed by the company or has been forced to run into the harasser for years. The failure of sexual harassment investigators to come to a conclusion may also be because a conclusion will jeopardize the company's position in litigation and cause them to lose, or to have to seriously discipline or fire a key manager who engaged in sexual harassment.
3) Sexual harassment investigators thinking sexual harassment must be proven beyond a reasonable doubt – In the civil court system, sexual harassment is proven by the legal standard of a preponderance of the evidence. Too many inexperienced sexual harassment investigators, and those hesitant to make a decision, act as if during a sexual harassment investigation the sexual harassment must be proven beyond a reasonable doubt. Again, sexual harassment investigators must actually make a determination whether the sexual harassment occurred regardless of whether it was an important supervisor who engaged in the sexual harassment or a manager the sexual harassment investigator will run into at work for years into the future. A common problem with company sexual harassment investigations is the sexual harassment investigator never makes a determination whether the sexual harassment occurred.
4) The Sexual Harassment Investigator Refuses to Believe Sexual Harassment Could Have Happened – This is particularly a problem in cases in which the sexual harassment is not done by a man, or a man did not sexually harass a woman. Women supervisors can and do sexually harass men, including younger men. We have also handled many sexual harassment cases in which a long-term male manager claiming to be married to a woman has sexually harassed another man. Equally as difficult for many sexual harassment investigators who work with the accused harasser, they refuse to believe certain employees would have engaged in sexual harassment. It might be they cannot believe a long-term manager would have engaged in the sexual harassment. For psychological reasons the sexual harassment investigator may be psychologically unable to disinterested in believing an owner of the company engaged in sexual harassment. To an outsider, an opposite conclusion may be obvious. There is often also an unwillingness to believe an older employee would have engaged in sexual harassment, or an older woman would have been sexually harassed. If your case is before a jury the decision will not be made by one individual who is being paid by the employer. Even before an arbitrator or judge, the situation becomes removed from an interested individual deciding whether the sexual harassment occurred. Merely by filing the sexual harassment lawsuit, the employer is forced to hire an employment lawyer to defend the case. Although employment defense lawyers are often motivated to keep billing the file, outside company lawyers defending sexual harassment cases are somewhat removed from the biases a sexual harassment investigator has who is employed by the employer, or hired by them although is supposed to be neutral.
Our Sexual Harassment Case Results:
$675,000 For Sexually Harassed Employee
$315,000 Sexual Harassment Settlement for a Gas Attendant Worker
$305,000 Sexual Harassment of Pizza Delivery Lady
$270,000 Sexual Harassment & Employment Termination
$165,000 Sexually Harassed 18 Year Old
$160,000 Sexually Harassed Illegal Alien
$260,000 for sexual harassment in a supermarket
$672,500 for sexual harassment in a restaurant
Contact us, or call 1-877-525-0700 toll free to consult with an Employment Lawyers Group sexual harassment lawyer, supervised by Karl Gerber who will be the lead attorney on your case.
Read Other Articles on Sexual Harassment