KARL GERBER, WORKPLACE LAWYER
RADIO SHOW
Each episode of the Karl Gerber, Workplace Lawyer radio show will appear on this page. Workplace Lawyer endeavors to bring you entertaining content concerning employment law. You will learn about California workplace rights without even knowing it.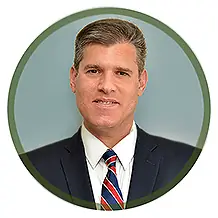 Since 1993 Los Angeles native, Karl Gerber, has represented more than 5,000 California employees in lawsuits against their employers. In 2010 he was ordained to practice law in Texas (with a law license). The same year the state bars of Massachusetts and Washington D.C. issued him licenses to practice law. On the Federal level, he is licensed before the 9th Circuit Court of Appeals, Central District of California, Southern District of California, Eastern and Northern Districts of California. He is a member of the California Employment Lawyers Associate and Labor and Employment Section of the California State Bar.
Gerber has won 46 out of the 48 of the binding arbitrations and jury trials he first-chaired. Seven of the appeals he did for clients are published cases in the California law books. After ending his fourteen year statewide partnership, Danz & Gerber, he formed Employment Lawyers Group. Between 2008-2012 he had a nationwide practice with up to 80 lawyers doing his cases. In California, Gerber's new firm began trying a lot of cases and filing class action lawsuits.

Presently, Employment Lawyers Group has offices in Bakersfield, Downtown Los Angeles, Ontario, Oxnard , Riverside, Sherman Oaks (in the same location Gerber has owned since 1999), Torrance, and Tustin.
EMPLOYEE RIGHTS LAWYER PUBLICATIONS
Prior to the advent of web based publishing, Gerber published a number of legal articles related to employment law. These include: "Self Critical Analysis Documents & After Acquired Evidence" Consumer Attorneys of California, 1997; "Self Critical Analysis Documents are Discoverable," Los Angeles Daily Journal, December 12, 1997; "Permanent Responsibility," Los Angeles Daily Journal, June 16, 1999; "Working Moms Have Legal Rights," Wetset Gazette, Fall 2000; "Federal and State Discrimination Law are Diverging," Los Angeles Daily Journal, July 7, 2003; "The Late 2003 Amendment to Labor Code Sections 1102.5 and 1106 are Salutary," Matthew Bender California Labor and Employment Bulletin, August 2004; "Labor Code Sections 2699 & 2699.3 Traps for the Weary & Burden to All," San Fernando Valley Bar Notes, February 2005. "California Employees Are Paid to For Sleeping" (2011), a NOLO Publication, got Gerber into web publishing. After 2011 he became a content writer on the internet. He has published more than 600 web based articles on employment law. Early on in his career, Gerber's legal briefs stood out. This soon translated into appellate success. Had Gerber not been a lawyer he considered a career in fiction writing. During his years as a lawyer he penned three novels: Modem Stud (2014); Does This Make My Butt Look Big? (2007); Angelenos Ain't Lizards aka Legend of the Lizard People (2006); He also wrote the following short Stories: Hallway (1989); Eggie (1990); Odd Client (1994); Dullard (1995); Red Pants and Allergy Pills (1990, 2000).
REVIEWS


ATTORNEY FOR WORKPLACE, BACKGROUND
For several reasons, the practice of law appealed to Gerber. From an early age he was instilled with the importance of social justice. His father was a radical political science professor during the 1960s and 1970s. Gerber's mother was a Freedom Rider, and later a social worker. Gerber vowed he would be a discrimination lawyer rewriting the wrongs of invidious discrimination if higher powers allowed him to make it through his first-year at a law school that flunked out 1/3 of the class and the other third left due to the brutality of the experience. Around the time he graduated from law school at age 23, Gerber decided most adults spend the best part of their productive hours at work. If work was a bad place, the life was robbed from the worker. Accordingly, employees needed rights and legal representation. The day Gerber took the oath to be a California attorney, he had clients waiting. From 1994-1997 Gerber's his telephone book advertisements were generally the only ones for lawyers representing employees. In approximately 2000 his law firm filed 2/3 of the employment lawsuits in the main courthouse in Los Angeles. Employment law has exploded over the years. Today there are probably more Los Angeles employment lawyers than any others. Some of the early concepts Gerber tested in the mid-1990s, such as joint employment and transgender discrimination, became codified legal principles by statute. Gerber also found himself testing new statutes such as the Private Attorney General Act (PAGA) of 2004. His firm was one of the first to have a settlement for PAGA penalties, or actually engage in final adjudication of a PAGA claim. For at least the first fifteen years of Gerber's career he was generally the first to encounter an issue in employment law. By his twentieth year in practice he continued to confront issues other practitioners had not yet confronted. Still, today Gerber's legal issues are at the forefront of California employment law. Every day in court, portions of Gerber's legal briefs are re-circulated by generations of employment lawyers. Gerber's experience fiction writing taught him how to tell a story. Somewhere between representing 1,000 clients from different backgrounds, suing so many different industries, being raised by a sociologist mother who talked too much, and becoming a journeyman level in several building trades, Gerber developed a way to conduct a trial like no other labor lawyer. By 2008, a phenomena began in which the defense stopped putting on witnesses after Gerber crossed up to three witnesses defense put on. By 2014, defense stopped after Gerber crossed one of their witnesses. Liars, coached witnesses, and witnesses with agendas have no place in front of Gerber. Gerber has given several continuing legal education seminars to lawyers. He has also taught lawyers and non-lawyers about prevailing wages and sexual harassment. Gerber is an expert on the history of Los Angeles and the San Fernando Valley. He has a 30 year collect of artifacts, books, maps, photographs, postcards, printings, and telephone books. Besides writing the Legend of the Lizard People, which incorporated several famous Los Angeles myths, he maintains two websites about the lore, myth, and history of Los Angeles: employeelawca.com/vintagela and vintagelosangeles.org. These websites present Gerber's original research about the cultural history of Los Angeles while showcasing images from his collection which are often ones of one. On voir dire Gerber has been known to ask questions about popular music when a witness appears knowledgeable. Gerber has a vinyl collection of 5,000 rare records through approximately 1990. He may have picked up a thing or two about throwing together an event (including a jury trial or radio show) when he setup night clubs during college and law school. With this background, Karl Gerber, endeavors to make each episode of his weekly radio show something other than a boring lawyer show.
CONSULT AN EXPERIENCED JOB LAWYER
at 1-877-525-0700