Los Angeles Disability Discrimination Lawyer
Under California law, employers are liable for perceived disabilities, California Government Code Section 12940. Discrimination is often based upon stereotypes. Perceived disability discrimination exists when somebody has a medical condition or impairment which allows them to work with accommodation, but the employer insists they cannot. Perceived disability discrimination can also exist if an employee does not have anything wrong with them, but the employer asserted that they did and refused to allow the employee to work due to perceived disability.
Disability discrimination in the workplace is on the rise. Many American workers have recognized disabilities under the American Disabilities Act (ADA) and the Fair Employment and Housing Act (FEHA). The aging nature of our population has also created a rise in disability discrimination in the workplace. Many older workers develop medical conditions that are disabilities under the ADA and California Laws against Disability Discrimination.
Karl Gerber takes a personal affront to disability discrimination. His wife sponsors Team Stephanie at the National Multiple Sclerosis Walk, Mr. Gerber has walked since 2000. Mr. Gerber and his wife are also sponsors of the Southern California Families With Marfans Group that meets at his house on a quarterly basis. Mr. Gerber is also involved in the Ovarian and Breast Cancer walks in Los Angeles. Persons suffering from cancer and multiple sclerosis have a special place in Mr. Gerber's heart.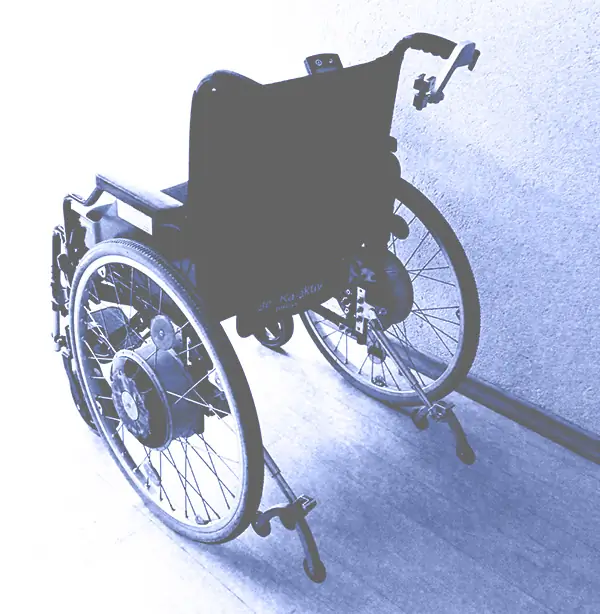 Disability Case Wins & Settlements in Los Angeles
$182,500 Cancer Discrimination Termination
$150,000 Mental Disability & Termination CFO
$150,000 Disability Discrimination & Termination
$150,000 Disability Discrimination & Termination
Disability Discrimination is a growing concern. If an employer is discriminating against you due to physical or a health impairment, they are violating a code. Call 1-877-525-0700 to speak to a disability discrimination lawyer who cares.
Disability under California law is much more expansive than under the Federal Americans With Disabilities Act (ADA) . In 2001, the legislature provided strong language indicating that FEHA is much more expansive than the Federal ADA. The legislature finds and declares as follows:
(a) The law of this state in the area of disabilities provides protections independent from those in the federal Americans with Disabilities Act of 1990…this state's law provides additional protections.
19 EXAMPLES OF DISABILITIES THE EMPLOYMENT LAWYERS GROUP HAS PREVAILED ON FOR THEIR EMPLOYEES:
BLINDNESS THAT COULD BE REASONABLY ACCOMMODATED
CANCER (BLOOD CANCER, BREAST CANCER, PROSTATE CANCER, STOMACH CANCER, THROAT CANCER). EMPLOYERS THAT DO NOT ALLOW EMPLOYEES THE REASONABLE ACCOMMODATION TO GO TO CHEMOTHERAPY APPOINTMENTS
CHANGES IN MEDIATION THAT REQUIRE TIME OFF AS A REASONABLE ACCOMMODATION
DEGENERATIVE NERVE CONDITIONS
DETACHED RETINA RESULTING IN DISABILITY
DIABETES RESULTING IN DISABILITIES THAT CAN BE ACCOMMODATED AT WORK
ENDOMETRIOSIS THAT COULD BE REASONABLY ACCOMMODATED
EPILEPSY OF A PARAMEDIC
GOUT THAT CAUSES DISABILITY FOR WHICH REASONABLE ACCOMMODATIONS CAN BE MADE
GLAUCOMA RESULTING IN DISABILITY
HEART VALVE CONDITIONS CREATING DISABILITY
HIGH BLOOD PRESSURE RESULTING IN DISABILITY
LIMITED USE OF BODY PARTS DUE TO INJURIES (HANDS, WRISTS)
LUPUS REQUIRING REASONABLE ACCOMMODATIONS
MENTAL DISABILITIES SUCH AS ANXIETY, DEPRESSION, MANIAC DEPRESSION, SCHIZOPHRENIA THAT CAN BE REASONABLY ACCOMMODATED
PERMANENT LIFTING RESTRICTIONS DUE TO A DISABLING WORK INJURY
SEVERE ASTHMA REQUIRING THE USE OF AN INHALER
THYROID CONDITIONS THAT CAN BE ACCOMMODATED AT WORK
WORK INJURIES THAT CAUSE PERMANENT DISABILITIES TO THE ANKLE, BACK, HANDS, LEGS, ETC.
Disability Discrimination Under FEHA
California Government Code Section 12926.1(c),(d)(2) only requires that the disability limit activity. It does not require a substantial limitation, Colmenares v. Braemar Country Club. California Lawspecifically says this distinction is intended to result in broader coverage under this state law than under the federal ADA.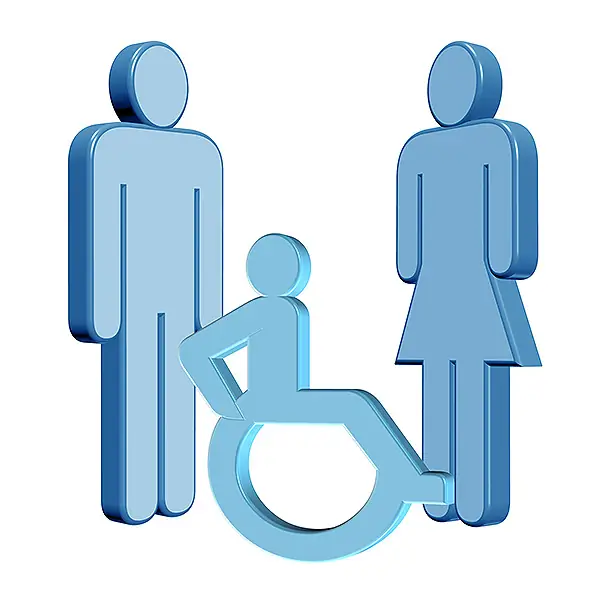 EEOC regulations are not to be used when interpreting the California Fair Employment and Housing Act insofar as it relates to disability law. EEOC regulations are useful when the state statute is molded on the federal law the regulation is based upon, Cassista v. Comm. foods, Inc., 5 Cal.4th 1050, 1063, 22 Cal.Rptr.2d 287, 296 (2002). However, where the applicable FEHA statute is not sufficiently molded on the ADA, EEOC Regulations cannot control the meaning given FEHA, Bagatti v. Dept. of Rehabilitation, 97 Cal.4th 344, 358, 118 Cal.Rptr.2d 443, 452 (2002) a disability case under FEHA.
In order to establish a prima facie case of disability discrimination under FEHA the employee must show : 1) that she suffers from a disability; 2) the employee is a qualified individual to perform their job; 3) they were subjected to an adverse employment action because of the disability, Deschene v. Pinole Steel Co., 76 Cal.4th 33, 44, 90 Cal.Rptr.2d 15 (1999); Brundage v. Hahn, 57 Cal.4th 228, 236, 66 Cal.Rptr.2d 830 (1997). The employer must offer a legitimate nondiscriminatory reason for the adverse employment action, and the plaintiff then bears the burden of proving that the employer's proffered reason was pretextual, Brundage, 57 Cal.4th 236.
Disability Discrimination has been a growing concern. If an employer is discriminating due to physical or health impairment, they are violating Disability in Employment Law. Call 1-877-525-0700 to speak to a Disability Discrimination Lawyer who cares.
Reasonable Accommodations for Disabilities
Reasonable accommodation for disabilities in employment: Job restructuring, job modifications, ergonomic equipment, time off to treat for disability, and time off due to disability. Questions about what constitutes a reasonable accommodation for disability are complex. Questions about who must say what in requesting accommodations for disability are also complex legal questions. The Employment Lawyers Group has handled hundreds of disability in employment cases. Please consult with us about your reasonable accommodation due to disability. What your employer's obligation are to accommodate you.