SHERMAN OAKS EMPLOYMENT LAWYER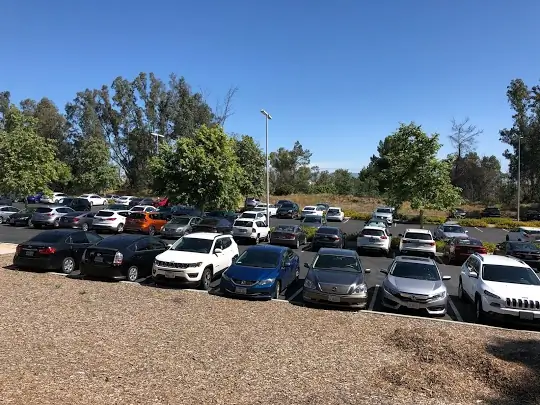 The employee parking lot. Would you believe employment torts sometimes happen in parking lots? Sexual harassment, odd racial harassment you name it. Is the employer liable for what happens in the parking lot? Maybe if they knew about the type of conduct and it continued after they knew or it was a supervisor.
Talk to an experienced employee lawyer if you want to know if your employer is liable for what happened in the parking lot.
#employeelawyer #respondentsuperior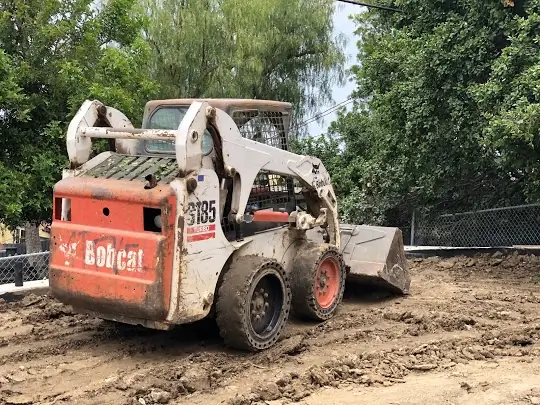 You drive one of these? They're dangerous even if you have the right tires on them (this has concrete tires on dirt). A lot of jobs are hard and dangerous. When the employee is not treated right they seek legal advice. Most workplace spats are not lawsuits. Job injuries are. So is a failure to pay wages and wrongful termination. We're there to help if you have a case .
#jobterminationalawyer #wagelawyer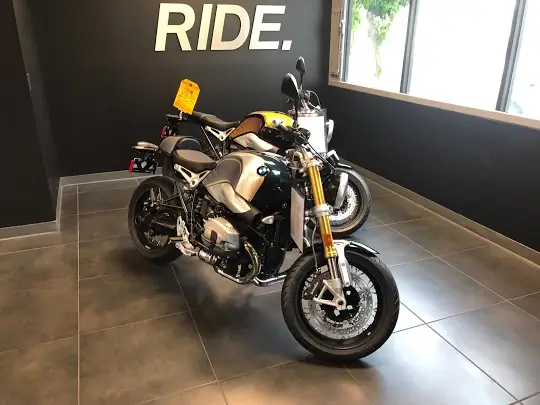 You've got a work related legal problem. You need an employment lawyer. Your choices are: a) do nothing and let your employer take you for a RIDE; b) hire the wrong law firm and let them take you for a RIDE; c) hire the wrong law firm and let your employer take you for a ride; d) hire The Employment Lawyers Group, same main office since 1999, in business since 1993, around before all these so-called employment lawyers were. One other thing about choice d, you're gonna ride through the whole negative experience of suing your employer just you were on those slick BMW motorcycles in the above picture.
#employmentlawyer #BMWmotorcycle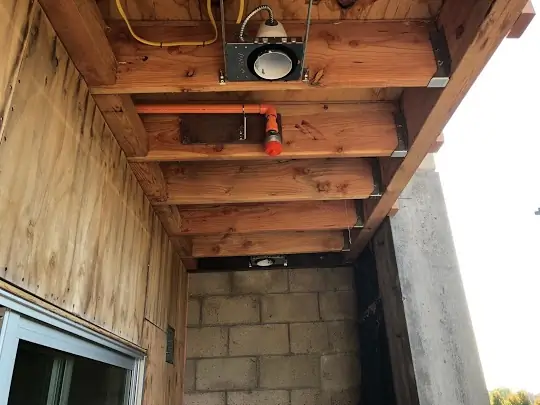 The fire sprinkler stub out (orange pipe) is in the wrong place. It should be two joists back where there will be an enclosed space. If a construction employee complained this sprinkler was in the wrong place and the inspector overlooked it and the employee was fired for his complaint that's wrongful termination. There are three what ifs here. Employees need to understand there has to be a connection between their complaint, they actually have to complain to management, and what they complain about has to actually violate a law in order for there to be wrongful termination.
#wrongfulterminationlawyer #jobsitesafetylaw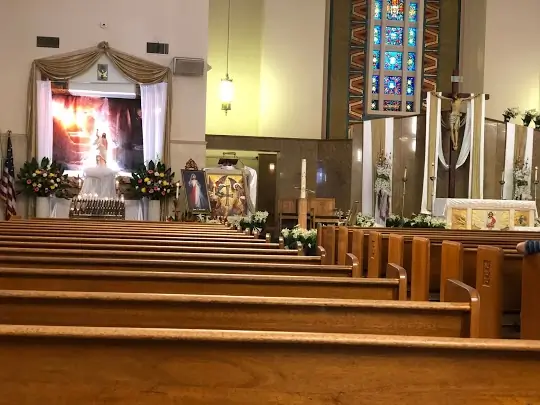 In this country employees of all religions are entitled to exist without being discriminated against on the basis of their religion. Religious accommodations are also required. Unfortunately, I find employers extremely intolerant of religious accommodations.
#religiousdiscriminationlawyer #VanNuyschurch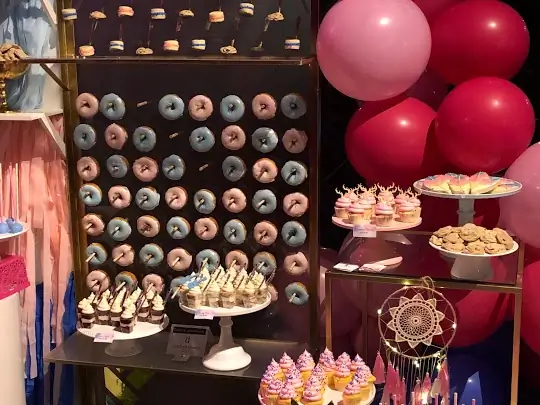 Should edible donuts be kept on walls? Should employees sit on their employment problems and not call an employee lawyer? We are anxious to talk to you about your employment problems. Call 877-525-700 for your local employee law firm in Sherman Oaks since 1993.
#employeelawfirm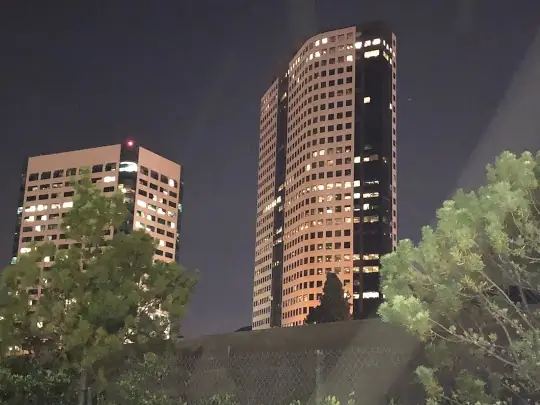 Friday night in Burbank I mediated a sexual harassment lawsuit into the night. Some employment lawsuits are unusual and demand more time than others. The particular parties, their lawyers, and their personalities also dictate how a case will be handled. At the crux of this I've been doing a lot of thinking lately that the LGBT community is not treated seriously when it comes to sexual harassment. There is a lot of lip service about how understanding everybody is now, but my experience has shown that is not true.
#LGBTsexualharassment #sexualharassmentlawyer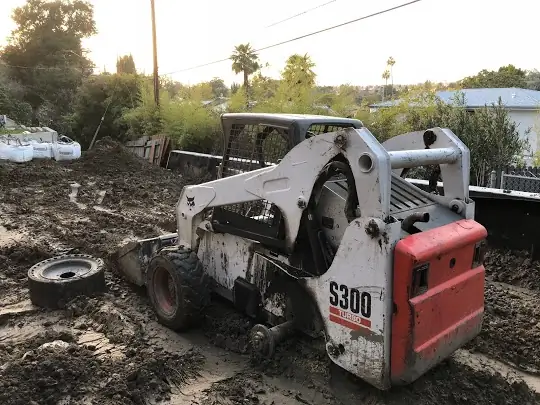 "Nothing comes easy but a broken wheel" as said by Depeche Mode. Getting the wrong employee lawyer will be your broken wheel even if your employer already broke your wheel. Give our employee rights law firm a chance. We've had the same main office for over 20 years now. Karl Gerber has done more things with employment law than any other employee lawyer practicing. Who else has had an employment law show on KABC, or a major Los Angeles station for almost a year now? Nobody. Who else was doing this in 1993? Who else has done so many cases in California an3e US? What other California labor lawyer is also licensed in four states? Who else works side by side with construction workers and everybody involved in a theatrical production he writes, directs, and produces? Nobody, nobody, nobody. Get yourself a somebody and call our firm at 818-783-7300.
#experiencedemployeelawyer #employmentlaw #Californialaborlaw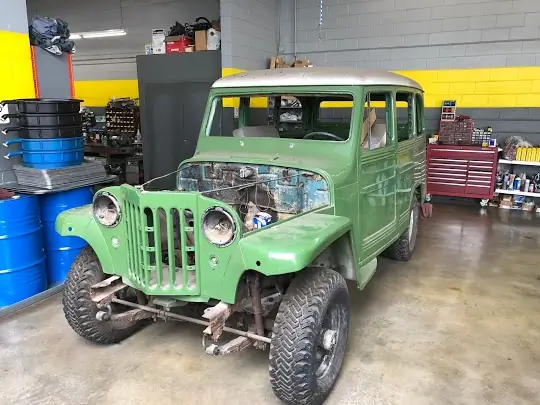 A Willis from this era was built sturdy, sort of like a business that has represented employees since 1993 and been in the same location since 1999. Yeah, that's us over at the Employment Lawyers Group, Sherman Oaks. Eventually we opened other locations but we started in Sherman Oaks in 1993. We've represented a lot of employees since those days.
#employeelawyer #Willis #ShermanOaksLawyer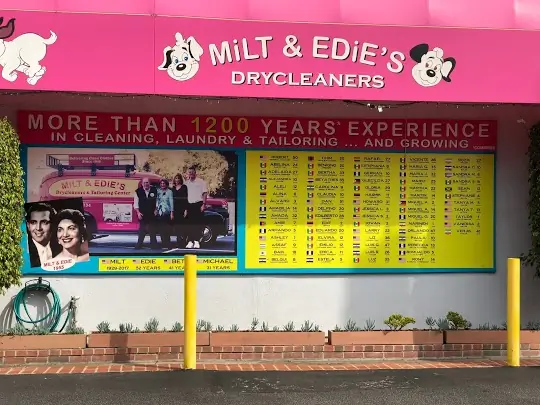 There is a reason why some business like the Employment Lawyers Group remain in the same location for 20 years and have been in business since 1993. This little outside advertising art at Milt & Edie's (70 years in business) in Burbank tells the story. They have listed the names of their employees and their number of years of service outside of their shop. This is an example of a business that realizes the value of their employees not only in terms of dedication to their business but to their trade. However, there are some employees who might not want to be identified by their country of origin. I once got a call from a number of department store employees who did not believe they should be listed by country of origin on the schedule.
#Burbankemployeelawyer #employmentlawyer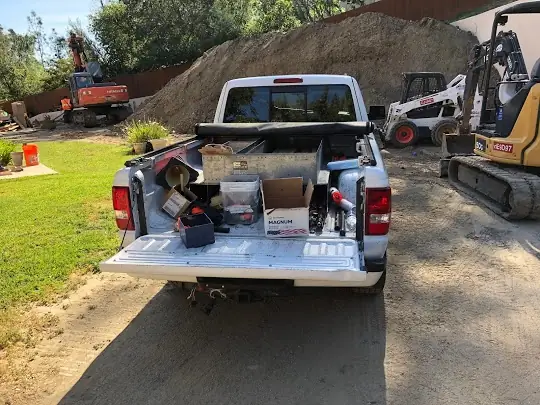 Real work lawyer, Gerber messing around with a little residential construction. Just a few machines, a little surveying, some excavation for a foundation with piles into bedrock, and a 170 cubic yards of dirt.
#worklawyer