6 Examples of Unpaid Wages, Los Angeles Wage Claim Attorney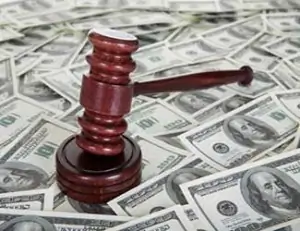 Your employer is required to pay you for all time worked in California. If you haven't received all of the compensation you deserve, you may be able to file a claim against your employer. Only an experienced attorney can determine the value of your claim, which may include the wages you are owed, interest, penalties and other damages.
At the Employment Lawyers Group, our attorneys have extensive experience litigating unpaid wages cases. Contact us to discuss your case and explain your options.
The information on this page may not be applicable if you are a public employee, a union member, or a variety of other factors. Consult our attorneys for information about wage issue.
Examples of Unpaid Wages in Los Angeles
Many employers illegally withhold pay from employees. The following are examples of some of the most frequent violations:
Asking you to work off the clock
Charging you for uniforms or other supplies you need to perform your job
Failure to pay the minimum wage
Failure to pay overtime or double time
Failure to pay commissions or bonuses
Failure to pay for meal breaks when the company requires you to stay on site
Failure to pay your final wages after termination of your employment
If your employer is willing to cheat you out of all of the compensation you deserve, it may be doing the same to other employees. For this reason, our lawyers often handle unpaid wages claims as class-action lawsuits.
Protection for employees: If your employer fires you or punishes you for filing an unpaid wages case, it may be subject to additional damages. If your employer takes the case to court and loses, it may be required to pay your attorney fees.
To schedule a consult with a Los Angeles wage claim lawyer, call 1-877-525-0700 toll free. We handle all cases on a contingency fee basis with no upfront costs. Se Habla Español.