Los Angeles Labor Lawyer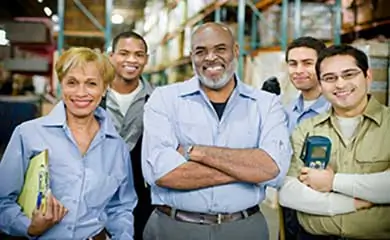 If an employee has an employment problem at work, what often comes to mind is they need a labor lawyer. What exactly is a labor lawyer? In modern times, a labor lawyer is an attorney who will represent an employee in work related issues. In the old days, labor lawyer was a class of attorneys whom handled matters at the National Labor Relations Board. Labor attorneys are the same class of attorneys as labor lawyers and employment lawyers. The terms are interchangeable. Our California labor lawyers are employee lawyers, employment lawyers, job lawyers, and worker lawyers. We can also be referred to as discrimination attorneys, harassment lawyers, sexual harassment lawyers, and wrongful termination lawyers. Again, all of these terms apply to the same type of lawyer.
WE ADVANCE COURT COST. ALL CASES ARE TAKEN ON CONTINGENCY. WE ARE ONLY PAID IF WE WIN!
1-877-525-0700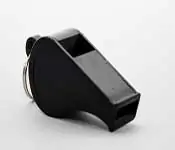 WHISTLE BLOWER LAWYER – Modern day California labor lawyers handle the full panoply of work lawsuits. California labor lawyers handle cases in which the employee is fired from their job due to whistleblowing, or the termination is otherwise wrongful because it violates a specific law including employment terminations carried out for discriminatory reasons.

UNPAID WAGE LAWYER – Besides handling employee lawsuits because the employee has lost their job, labor lawyers handle Labor Code Violations. The California Labor Code regulates working conditions. Common Labor Code Violation cases our firm handles include cases for double time, meal break violations, minimum wage, overtime, rest breaks, and prevailing wage. Commission disputes are also Labor Code violations a labor lawyer will handle. Click here for information about UNPAID WAGE RECOVERIES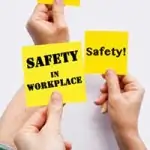 UNSAFE WORKPLACE EMPLOYEE LAWYERS – A third class of cases a modern labor attorney handles includes California Labor Code violations due to unsafe workplaces. These classes of cases involve employees who were fired from their job or retaliated against because they complained about unsafe working conditions, or refused to work in an unsafe or unhealthful work environment. Moreover, labor attorneys handle cases for OSHA whistleblowers. Click here for information on OSHA WHISTLE BLOWING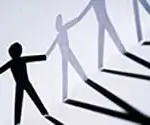 WORKPLACE DISCRIMINATION LAWYERS – California labor attorneys also represent employees who are victims of workplace discrimination. These cases involve harassment or discrimination,retaliation and/or unlawful terminations of employment due to a protected characteristic such as age, disability, pregnancy, race, or sex. Workplace discrimination also involves violations of the Family Medical Leave Act (FMLA). Click here for more about WORKPLACE DISCRIMINATION CASES.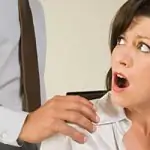 SEXUAL HARASSMENT LAWYERS – Labor attorneys also handle sexual harassment cases. Sexual harassment cases involve unwelcome verbal or physical conduct by a boss, coworker, customer, manager, owner, or supervisor. Unlike many labor law firms, the labor lawyers at our law firm will represents employees who are merely suing for sexual harassment and not the loss of their job. We have successfully settled many sexual harassment cases in which our clients are still employed by the company they were harassed at. We have also obtained settlements, arbitration victories, and trial wins in cases in which our clients were sexually harassed, retaliated against, and fired. Click here for information about SEXUAL HARASSMENT.
Labor Lawyers & Workers Compensation Cases
Labor lawyers may or may not handle workers compensation cases. The entire California workers compensation system is governed by provisions in the California Labor Code. Workers compensation rights are labor rights. Workers compensation issues involve work accidents, work injuries of a psychological nature, and retaliation due to the pursuit of workers compensation benefits. The remedies for workers compensation cases are different than remedies in the civil court system a labor lawyer can pursue if the employment situation merits a civil court case. If you have questions about workers compensation, or were involved in a workplace accident, please contact our firm.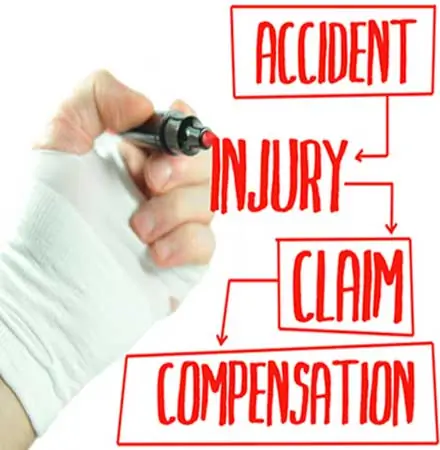 Employees who are members of unions may have employee rights outside of their collective bargaining agreements. If a union member has been discriminated against they should be able to pursue cases for employment discrimination. The same for harassment such as sexual harassment. Whether a union member is entitled to overtime, prevailing wage or wage and hour rights outside their union contract is a legal question they need to consult with a qualified labor lawyer. If a union employee wants representation in a union hearing, that is not a service a labor lawyer will provide on a contingency. That is one of the reasons why our firm does not provide representation in union proceedings. Other than cases before the National Labor Relations Board, or a union hearing, our labor law firm provides full employee representation in all matters of employment.
There are all sorts of Labor Code Violations an employer may engage in which a labor lawyer can provide employee representation. The list is beyond the scope of this article, but includes retaliation due to jury service, forcing employees to buy products from the employer, terminating an employee for disclosing their wages, terminating an employee for going on military leave, terminating an employee for having to attend a child's school if the child is being disciplined, terminating victims of domestic violence who miss work for specified reasons, recording employees in locker rooms and changing rooms, and failing to reimburse the employee for work related expenses click here to read about our EMPLOYEE REIMBURSEMENT CASE.
In summary, our labor lawyers provide legal service to employees in the following general categories of labor disputes:
1) Employment Termination Cases (Wrongful Termination cases involving whistleblowing, or employment terminations due to discriminatory practices such as race or disability discrimination)
2) Labor Code Violations for unpaid wages in the form of commission disputes, double time, meal break violations, minimum wage violations, overtime, prevailing wage disputes, and rest break violations [click here for information ON UNPAID WAGE LAWS]
3) Cases involving OSHA violations for unhealthy or unsafe workplaces whether the employee complained to OSHA or not 4) Harassment at work [HARASSMENT/FMLA ARTICLE] due to age, disability, exercising rights under the Family Medical Leave Act, national origin, pregnancy, race, sex, or sexual orientation
4) Workers Compensation Claims due to employee injuries or because the employer is retaliating against the employee for pursuing workers compensation benefits click here for information about WORKERS COMPENSATION.
Call 1-877-525-0700 to speak to an experienced California labor lawyer. All consultations about labor cases are confidential. We take all employee labor law cases on a contingency which means we are only paid when and if your employer pays on your employment case.