Not Reimbursed for Job Expenses
OUR LATEST VICTORY FOR A HARD WORKING EMPLOYEE
Employment Lawyer Group has once again fought and won a difficult employee rights battle for a low paid worker. The Second Appellate District, Division 4 has now decided Vasquez v. Franklin Management in favor of the Employment Lawyers Group's client, a $10.00 an hour maintenance worker for a company that manages apartment buildings. The Court of Appeals held this employee might have been justified in quitting his job because he was not being paid minimum wage, and was not being reimbursed for up to 30 miles a day he had to drive for his employer sometimes from Toluca Lake to Santa Monica.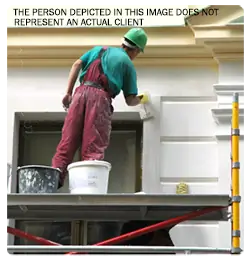 Malcolm Mackey's sustaining of a demurrer in the constructive wrongful termination case of Mr. Vasquez has been overturned. The Court of Appeals held that $10.00 an hour was a low wage to earn at work and a failure to reimburse that employee for mileage brought his wages below minimum wage. Having to work for less than minimum wage because gasoline/mileage reimbursement was not paid for driving around for his employer was an intolerable working condition that justified Mr. Vasquez quitting his job.
The appellate court wrote:
Labor Code section 2802 provides that "[a]n employer shall indemnify his or her employee for all necessary expenditures or losses incurred by the employee in direct consequence of the discharge of his or her duties, or for his or her obedience to the direction of the .employer, even though unlawful, unless the employee, at the time of obeying the directions, believed them to be unlawful." In Gattuso v. Harte-Hanks Shoppers, Inc. (2007) 42 Cal.4th 554, the Supreme Court held that an employer is obliged by this provision to indemnify employees for automobile expenses actually and necessarily incurred in performing employment-related tasks. (id. at pp. 567-568.)
Another memorable passage from the decision occurred when the Appellate Court analyzed the detrimental effects on employees if wages are not reimbursed for job expenses or paid in a timely manner:
"California has long regarded the timely payment of employee wage claims as indispensable to the public welfare." (Smith v. Superior Court (2006) 39 Cal.4th 77, 82.) "[W]ages are not ordinary debts[.] … [B]ecause of the economic position of the average worker and, in particular, his dependence on wages for the necessities of life for himself and his family, it is essential to the public welfare that he receive his pay when it is due." (In re Trombley (1948) 31 Cal.2d 801, 809; accord, Pressler v. Donald L. Bren Co. (1982) 32 Cal.3d 831, 837.) "[T]he failure to timely pay wages injures not only the employee, but the public at large …." (Pineda v. Bank of America, NA. (2010).50 Cal.4th 1389, 1400.)
Ultimately, the appellate court in the employee victory stated:
The minimum .wage provision at issue here is at least as firmly established, fundamental, and substantial as those at issue in Gould and Phillips . The minimum wage represents the Legislature's and the Industrial Welfare Commission's best estimate of the minimum an employee working a full time job must be paid to sustain such employee as a resident of this state and pay for the necessities of life. Section 1199, subdivision (b) of the Labor Code makes it a misdemeanor punishable by fine or imprisonment to "[p]ay[] or cause[] to be paid to any employee a wage less than the minimum fixed by an order of the commission." Accordingly, we conclude that California's minimum wage law represents a fundamental policy for purposes of a claim for wrongful termination or constructive discharge in violation of public policy.
The Employment Lawyers Group was founded by Attorney, Karl Gerber. Mr. Gerber has represented employees in labor disputes since 1993. Unlike many employment lawyers, Mr. Gerber is strongly committed to worker rights of those less fortunate and unable to hire a law firm on an hourly basis.