Handling Cases Of Discrimination, Sexual Harassment, Whistleblowing, Unpaid Wages, And Leave Of Absence
This week in employment law, the big labor issues have been: 1) fast food workers who want $15.00 an hour instead of minimum wage; 2) truck drivers trying to unionize;
Top Wrongful Termination Lawyer in El Monte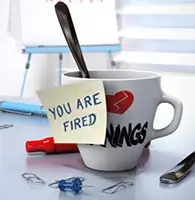 Having represented many employees in employment lawsuits against fast food retailers, the first thing I can say is it makes a difference if they work for a franchisee or a corporate store. The recent issues I have seen with fast food workers are they are tried out at a limited number of part-time hours per week, or the entire workforce is minimum wage, part-time. I have also noted a trend in which fast food franchisers are selling their corporate stores to franchisees, particularly with Jack-In-The-Box in the Los Angeles area. This often results in many long term employees losing their job in a manner that resembles age discrimination, or an arbitrary employment termination. We recently settled an employment case in which the employee of several decades was allegedly fired for not smiling at a customer. In another case, a corporate to franchisee change in fast food ownership resulted in my client, who was on medical leave, not being advised she had to interview with the new franchise owner. Thus, persons who suffered from medical conditions were adversely subjected to discrimination because they were not notified of the need to interview with the new employer, and were not transferred onto the payroll of the new employer.
The need for truckers to unionize does exist. The number of cases we handle in which truck drivers are subject to labor abuse continues to climb. Ann Guleser has become our firm expert on truck driver abuse cases. In one of our cases the driver gets on the truck for more than a month and cannot get off. Needless to say, his per diem expenses are not paid.  The conditions violate a panoply of California Labor Codes and Federal Labor Laws being that he cannot shower in the truck and is confined to small quarters. This employee is employed by a nationwide trucking company! Situations in which persons must work four or more consecutive weeks, seven days a week, without a day off also constitute Labor Code violations. Other labor cases involving truckers deal with being forced to drive two or more axle vehicles in excess of the DOT allowed maximum number of hours per day. Other labor abuses involve truckers being paid per mile to the point they earn less than minimum wage and are subject to slave like conditions.
Exhausting administrative remedies must be done for discrimination cases, many cases involving health and safety violations, and some labor code violations. The manner in which administrative remedies must be exhausted is complex. Certain papers must be filled out correctly with the right government agency. All I can say is do not try to do it yourself; get an attorney.
If you have any questions about any labor matter, please contact my labor law firm. Due to the ever changing nature of labor law, I stay at the forefront of employment law. Every day I spend a few hours reading about the various developments in California employment law. I am also an active member in the California Employment Lawyers Association, and vociferously push for change in favor of worker rights in order to help you!
Wrongful Termination Case Wins & Settlements in Los Angeles:
$305,000 Sexual harassment of pizza delivery lady
$216,575 Leave of absence termination
$182,500 Cancer discrimination termination
$175,000 Wrongfully terminated controller
$165,000 Sexually harassed 18 year old
$150,000 Wrongful termination of waitress
$150,000 Race harassment at oil refinery