5 Examples Of Retaliation Against Employees With Medical Conditions In Los Angeles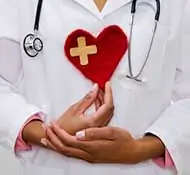 Dealing with a severe illness is stressful, especially when your employer is making your life even more difficult by discriminating against you at work. If you are a victim of unfair employer actions due to your medical condition, you may be entitled to compensation.
I am Karl A. Gerber, founder and lead trial attorney of the Employment Lawyers Group. Our attorneys represent employees in all types of employment disputes, including wrongful termination as a result of a medical condition. Contact us to discuss your case and explain your options. We handle cases all across California.
WE ADVANCE COURT COST. ALL CASES ARE TAKEN ON CONTINGENCY. WE ARE ONLY PAID IF WE WIN!
1-877-525-0700
Protections for Workers With Serious Medical Conditions
In California, disabled employees enjoy broad protections under the Fair Employment and Housing Act (FEHA), the Family and Medical Leave Act (FMLA), the Americans with Disabilities Act (ADA), and possibly the California Family Rights Act (CFRA).
If you qualify under the CFRA and the FMLA, you can take up to 12 weeks of leave in a 12-month period to deal with health issues. You may be able to take additional leave if you are disabled. Since your company's human resources department may not be aware of the law, it's best to consult an experienced employment law attorney to determine your rights. Determining which leave law applies is a question for an attorney.
If you have medical restrictions due to your medical condition, your employer is required to honor those restrictions. If your condition qualifies as a disability under the Department of Fair Employment and Housing or the Family Medical leave Act, your employer is required to make reasonable accommodations that would allow you to perform your essential job functions.
Employers cannot take adverse actions against you based on your medical condition such as:
Failing to hire you
Demoting or transferring you
Firing you
Reducing your hours
Giving you a false poor work evaluation
Retaliating against you for going to a doctors appointments
Call a Los Angeles medical discrimination attorney, 1-877-525-0700 toll free. Only an attorney experienced in employment discrimination can properly advise you which laws apply. We handle all cases on a contingency fee basis with no upfront costs. Se Habla Español.
FREE Consultation to cancer patients and persons afflicted with multiple sclerosis (MS). Results For Workplace Medical Condition Discrimination Cases
$182,000 Termination of Employment Due to Cancer
$150,000 For Termination Due to Disability
$365,000 Post Verdict Settlement for Failure to Accommodate Pregnancy