Labor Violations Lawyer

The good https://worklawyerca.com/news/ for any wrongfully terminated worker, including those my firm presently represents, is a new survey claims 16% of businesses expect to add new employees over the next three months. This is the highest figure since the Great Recession. This may be largely based upon the number of small business who expect to hire.
Employers Ignore Labor Violations In Los Angeles
Small businesses are ripe for labor violations. Many small businesses do not have true prohibitions against sexual harassment. They often fail to appropriately pay wages whether it be minimum wage, overtime, or prevailing wage. As of 2013, in California all commission agreements must be in writing. The number of small businesses employing employees on unwritten commission agreements is deploring. Needless to say, the unwritten commission agreement may be unenforceable, may be interpreted differently by the employer, and could lead to a wage dispute.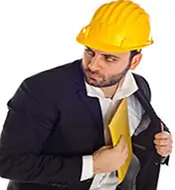 Businesses under 50 employees are not responsible for offering California Family Rights Act Leave (CFRA) also known as Family Medical Leave. Businesses under 5 employees are not liable under the California Fair Employment and Housing Acts for many forms of harassment anddiscrimination. An experienced employment lawyer can advise you whether they may be liable under the California Constitution for multiple forms of discrimination.
Small Business Labor Violations In Court
Once in litigation, employment cases against small employers do not necessarily progress in the same manner as cases against large employers. Small employers are less likely to subject their employees to binding arbitration of their employment claims. Their ability to pay a large judgment may be an issue. However, the ability to bind a small employer for the purpose of punitive damages may be easier because very high up persons are more likely to have interaction with the entire workforce including the wronged worker. Their need to settle is more pronounced because they lack the resources to fight a contingency lawyer in an employment case, but many small businesses do not operate rationally when sued with an employment lawsuit.