Glendale Pregnancy Lawyer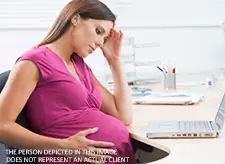 In Glendale, many women are employed at the Glendale Galleria. Many retail workers are denied pregnancy leave and accommodations because they are viewed as part-time, short term, or seasonal workers. Women have rights to pregnancy accommodations and leave regardless of how long they have worked at their job. Part-time workers are also entitled to pregnancy leaves, pregnancy accommodations, and work environments free from discrimination. Employers at the Americana at Brand must provide pregnant women all rights due to pregnancy. Whether you worked at the Montrose Shopping center, the Glendale Fashion Center, Glendale Galleria, or the exciting Americana at Brand, you deserve a work environment free of pregnancy discrimination. If you have questions about what your rights are as a retail worker in Glendale, contact our experienced employment lawyers.
Contact Our Glendale Pregnancy Employment Lawyers If:
You were mistreated due to morning sickness
Your employer did not accommodate your pregnancy related medical appointments (prenatal/ultrasounds)
You were not accommodated after a C-Section
Your employer failed to give you time off for the birth of your baby
Your employer failed to grant you maternity leave
Let's be honest, if you work for a large national retailer like Macy's, or a big studio like Dreamworks in Glendale, you need an experienced employment law firm. The Employment Lawyers Group has fought hundreds of pregnancy discrimination cases against this nation's largest employers. Firm Founder, Karl Gerber has successfully tried before juries and arbitrated numerous pregnancy cases Vasquez v. Del Rio  Robinson v. Mantra.
A standalone attorney or a law firm with one principal lawyer and associate may not be enough to represent you in a pregnancy case against a large Glendale employer. The resources your lawyer will have to contribute to win your pregnancy case can be a lot of their money. The Employment Lawyers Group has a track record of spending years in litigation on pregnancy cases, winning pregnancy cases at trial, and then winning appeals on pregnancy discrimination Vasquez appeal. Lead Counsel, Karl Gerber, has been representing women in pregnancy discrimination cases for twenty years. Although he resides in the Eastern San Fernando Valley, the firm has offices throughout Southern California.
Our Lawyers Take On Large Employers in Glendale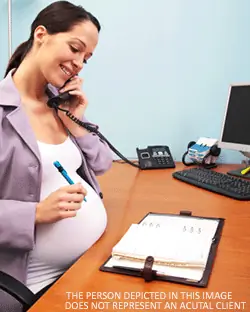 Firm Founder, Karl Gerber has been on the forefront of pregnancy law for decades. He published an article on pregnancy discrimination in the Wetset Gazette, a 626 publication for pregnant women now published out of Pasadena. Karl Gerber has a published appeal on employee rights in pregnancy discrimination cases following a win in a pregnancy discrimination case Alamo v. PMIC. Although firm founder, Karl Gerber, is not a woman he did write a fiction novel called Does This Make My Butt Look Big? This captured the essence of Los Angeles pregnancy from a woman's perspective. Needless to say, Karl Gerber recalls how it was for his wife (who had medical problems due to a disability) to carry and deliver their two sons.
The Employment Lawyers Group has male and female attorneys who have each handled hundreds of pregnancy cases. We even have a long term employment attorney fluent in Armenian if you are one of the many Armenians in Glendale who would like to speak your native Armenian language. If you are a Glendale employee at Nestle, Americas United Bank, Panda Security, State Compensation Insurance Carrier, or one of Glendale's insurance businesses we are here to help with your pregnancy case. Contact our experienced, established employment law firm for a private consultation on your rights as a pregnant woman, or woman with questions about employment and pregnancy.
PREGNANCY DISCRIMINATION CASE RESULTS:
$225,000 settlement for a low wage worker forced to climb ladders at a publicly traded company in the 1990s
Have the Vasquez (failure to honor lifting restrictions in a nursing home) and Robinson(failure to accommodate pregnancy of a telemarketer) verdicts/awards here
2009 Jury Trial Win and Finding of Punitive Damages when a woman was forced to move boxes and violate her pregnancy related medical restrictions