California Labor Law Attorney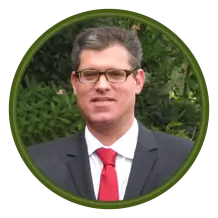 Labor Lawyer Karl Gerber has obtained monetary recovery for more than 2,000 California employees. He has won 46/48 of his binding arbitrations and jury trials first-chaired. Due to Mr. Gerber's labor law cases the California Appellate Courts have published many case opinions that are now part of the California Labor Laws.
Labor Lawyer California Here are the basic facts about Karl Gerber and his labor law firm:
He began representing employees in 1993
In 2008 he broke away from a California-wide labor law partnership he started in 1994, and he established The Employment Lawyers Group
By 2010 he was licensed in Massachusetts, Texas, and Washington D.C.
By 2011 he had been hired as an expert labor lawyer in most states in the United States
He never takes any money from clients up front
He personally advances all court costs for his clients
He employs other experienced California Labor Lawyers
He employs experienced paralegals
There is little staff turnover at the Employment Lawyers Group
His hobby is California history
The Employment Lawyers Group will do more work for an employee than just about any other Labor Law Firm or single labor attorney
WE ADVANCE COURT COST. ALL CASES ARE TAKEN ON CONTINGENCY. WE ARE ONLY PAID IF WE WIN!
1-877-525-0700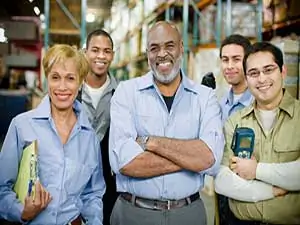 Our Labor Law Case Results:
24 Year history of obtaining millions of dollars a year in monetary recoveries for employees
Routinely obtaining settlements of over $100,000
Routinely winning multiple hundreds of thousands of dollars for our employee clients in arbitration and jury trial
Karl Gerber's cross-examinations are so deadly opposing counsel routinely stops calling witnesses at trial so Mr. Gerber does not have a chance to destroy their witnesses
GET REAL LEGAL REPRESENTATION IN LABOR LAW, CALL THE EMPLOYMENT LAWYERS GROUP AT 1-877-525-0700
OUR EMPLOYEE LABOR LAW OFFICES THROUGHOUT CALIFORNIA:
LOS ANGELES LABOR LAW OFFICE: 1055 West 7th St., Penthouse – Los Angeles, CA 90017 – (323) 525-1600
GARDENA/SOUTH BAY LABOR LAWYER OFFICE: 879 West 19th St. Ste. 400 – Gardena, CA 90248 – (310) 842-8600
SHERMAN OAKS/SAN FERNANDO VALLEY LABOR LAWYERS OFFICE: 13418 Ventura Blvd. Sherman Oaks CA 91423 – (818) 783-7300
VENTURA COUNTY/OXNARD LABOR LAW FIRM OFFICE: 4030 West Hemlock Street Oxnard, CA 93035 – (805) 200-0100 VenturaEmploymentLawyer.com
ORANGE COUNTY/TUSTIN LABOR ATTOREY OFFICE: 2522 Chambers Road Ste. 100 Tustin, CA 92780 – (714) 210-8000 WorkLawyerOC.com
BAKERSFIELD/KERN COUNTY LABOR LAW OFFICES: 1430 Truxtun Avenue, 5th Floor Bakersfield, CA 93301 – (877) 525-0700 BakersfiledLaborAttorney.com
RIVERSIDE EMPLOYEE LABOR LAWYERS: 6809 Indiana Ave. Ste. 101 Riverside, CA 92506 – (951) 367-1000 RiversideEmploymentLawyer.com
SAN DIEGO LABOR LAW: 330 "A" Street Ste. 60 San Diego, CA 92101 – (619) 320-3000 SanDiegoEmployeeLawyer.com
SAN FRANCISCO/BAY AREA LABOR ATTORNEYS: 524 Union St. Ste. 400, San Francisco CA 94133 – (877) 525-0700 BayAreaEmploymentAttorney.net
SACRAMENTO LABOR ATTORNEY OFFICE: 777 Campus Commons Rd. Ste. 200, Sacramento, CA 95825 – (916) 340-0000 SacramentoLaborAttorney.com
SAN JOSE LABOR LAWYER OFFICES: 111 N. Market St. Ste. 300, San Jose, CA 95113 – (877) 525-0700 SivalleyLaborLawyer.com
If we were not top California labor lawyers, do you think we would have all of these offices?
1-877-525-0700 rings through to our main office. Call to speak to an experienced California labor law firm.