Representing Seasonal Workers In Los Angeles
During the summer of 2013, 2.1 million more young people between 16 and 24 found seasonal jobs than during 2012. This rate of employment for young people with seasonal jobs is still 17% lower than it was in 1989 in which 77.5% held seasonal jobs during the summer. Overall, the number of unemployed young people fell 5% to 3.8 million from 4 million in July of 2012. What does all of this mean to a labor lawyer other than seasonal work is less prevalent than it was twenty four year ago?
Seasonal Jobs or Temporary Employment in Los Angeles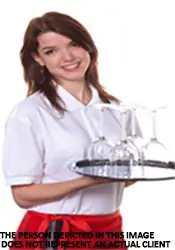 Seasonal jobs for young people in a metropolitan place like Los Angeles usually mean retail work. Retail jobs typically pay minimum wage. Young people working minimum wage are often subject to labor abuse. Persons new to the workforce may not know the rules about overtime, meal breaks, rest breaks, or minimum wage. They may also be a population susceptible to sexual harassment by their peers if not supervisors. Immature young workers may view the workplace as a place to meet members of the opposite sex and create a sexually hostile work environment. Situations may also exist where a seasonable worker is not given an opportunity to stay on as a permanent employee due to a protected action they took. During my career representing retail workers in employment disputes, I have seen all of the above.
If you are a young person in the seasonal workforce, or you are the parent of one, make sure the rights of the seasonal worker are understood. There are many exceptions you may wish to discuss. For example, $8.00 an hour is the current California minimum wage. Work as a camp counselor, at a county fair, or carnival may present employment in which wage and hour laws are different than normal, and the usual rules may differ. If a seasonal worker is being paid in cash, or below the minimum wage we would like to know.
If you have questions about labor laws pertaining to seasonal work, minimum wage, or an employment situation relating to a young person, please feel free to contact me at 1-877-525-0700, Karl Gerber Representing All Levels of Employees