WORKPLACE SEXUAL HARASSMENT LAWYER
Did a coworker or boss sexually harass you? Do you want a free sexual harassment lawyer to sue for workplace sexual harassment?
Hire our Los Angeles sexual harassment lawyers, and get:
Our lead attorney's experience handling more than 500 sexual harassment lawsuits
A sexual harassment law firm that only charges a legal fee if we win
A law firm that will sue for sexual harassment even if you were not fired
Lawyers who sue coworkers, supervisors, and employers for sexual harassment
employment attorneys not afraid to sue for retaliation, or the loss of your job regardless of whether it was a forced termination of employment, or you had to quit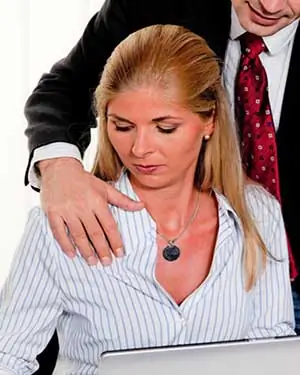 Our sexual harassment lawyers understand sexual harassment. Handling a sexual harassment case takes a lot of discretion. We know how to talk to our clients about the types of obscene verbal comments that constitute sexual harassment. Our clients are able to open up to us even if the harassment was embarrassing and involved physical touching. We have handled hundreds of sexual assault, battery, and sexual abuse cases.
Our experience in the area of sexual abuse allows us to explain the psychology of sex abuse victims. We understand why many sexual abuse victims chose not to report their sexual harassment to human resources, or discuss it with their family.
Your job is your livelihood. We understand the difficulties in deciding whether you should sue your employer. We take our representation of sexually harassed employees very seriously, always putting your interests above ours.
Call our Los Angeles sexual harassment lawyers at 1-877-525-0700 and decide for yourself that we are top sexual harassment lawyers.
If you decide not to hire us, here are some tips for finding a sexual harassment lawyer: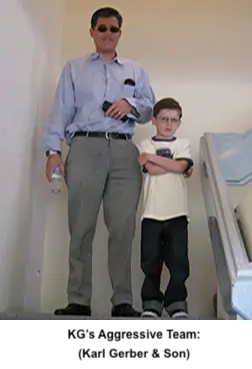 Only hire a sexual harassment lawyer who will take your case on a contingency and advance all costs
Ask the sexual harassment lawyer how many sexual harassment cases he or she has filed in court (we are in the 500+ range)
Ask the sexual harassment lawyer how many depositions they have taken in sexual harassment cases (We have taken more than 1,500)
Ask the sexual harassment lawyer how many sexual harassment binding arbitrations and trials they have done (We have done so many over the years it is difficult to count)
Ask the sexual harassment law firm how long they have been representing sexual harassment victims (Our lead counsel has represented sexual harassment victims since 1993)
Ask the sexual harassment law firm how seriously they will pursue a sexual harassment case in which the sexual harassment victim did not go to a psychologist, psychiatrist, or doctor for their mental distress
(We have handled hundreds of sexual harassment cases in which our clients received large recoveries, but they did not treat for their emotional injuries associated with the sexual harassment)
Ask the sexual harassment lawyer how much money they really have to advance for costs (We have been advancing litigation costs on all of our cases since 1993)
Ask the sexual harassment law firm how many appeals they have won, did, or are published (We have won so many appeals we cannot put a number on it, and we have many published opinions)
Ask the sexual harassment lawyers who will do the work on the case. Is it an attorney with little experience, or a paralegal? (All of our attorneys have been practicing employment law and handling sexual harassment cases for more than ten years).
Ask how involved the firm head will be in your sexual harassment case (Hire our firm and you get firm head, Karl Gerber, on your team actually writing things for your case, taking depositions, mediating your case, and probably being the one to try your case if need be).
The truth is our firm is a leader in employment law and sexual harassment. If need be, drive a little to meet us. Having as sexual harassment case does not mean you will be at our office very many times. If it is not worth driving 5, 10, 20, or 50 miles for a top sexual harassment lawyer who will fight for your workplace rights you do not have a serious sex harassment case. Meet the lawyer who you will trust with delicate issues of boss sexual harassment, coworker harassment, or even customer sexual harassment. Let us represent your legal rights in your work harassment case.
We look forward to getting you justice if you were sexually abused at work.
SEXUAL HARASSMENT CASE RESULTS OF KARL GERBER:
$797,712 Present Cash Value for Ontario Sexual Harassment by Manager
$568,480 Present Cash Value for Reseda Sexual Harassment by Manager
$373,265 Present Cash Value for El Monte Sexual Harassment by Supervisor
$289,462 Present Cash Value Camarillo Sexual Harassment Boss Touching and Comment Case Settlement
$225,000 Panorama City Customer Sexual Harassment in 2014
$200,000 Van Nuys Executive Sexual Harassment in 2014
$165,000 Camarillo Sexual Harassment by Manager in 2014
For experienced legal representation in your sexual harassment case call 1-877-525-0700