Northridge Sexual Harassment Lawyer
Sexual harassment is often more about power than sex. Young women are often targets of sexual harassment because they are not yet in power, and are being controlled by bosses, managers, and supervisors. Accordingly, workplace sexual harassment is a potential problem in Northridge where many young women have retail jobs at the Northridge Fashion Center, or are students at California State University Northridge and are employed elsewhere.
Our law firm has particular expertise in representing victims of sexual harassment. We are also intimately familiar with life in Northridge, California. Two of our attorneys are alumni of California State University Northridge. Firm head, Karl Gerber graduated from CSUN in 1990, and briefly lived in Northridge in 1989-1990. Ann Guleser lived in Northridge for many years and also graduated from CSUN.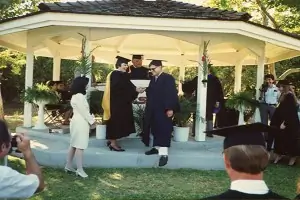 Call 818-783-7300 or 877-525-0700 for a confidential conversation with our sexual harassment attorneys Like most employees, victims of sexual harassment rarely are able to afford to hire an employment lawyer by the hour. Our law firm takes all employment and sexual harassment cases on a contingency which means we are only paid when and if the employer pays money on the employment lawsuit.
Sexual harassment cases generally fall into the following categories:
Verbal comments the victim of sexual harassment finds offensive. The comments may be requests for dates, sex, or comments about the body of the victim of sexual harassment. Lately, many verbal sexual harassment cases involve text messages
Physical sexual harassment occurs if there is assault, battery, or sexual battery. In these cases there is actual touching, or attempts to touch the victim of sexual harassment.
The employer refuses to investigate, or take action to stop the sexual harassment. In these cases there has been sexual harassment. The victim has complained to management or human resources. Either nothing is done to stop the harassment, or the efforts are inadequate. The sexual harassment might continue, or there might be retaliation.
Retaliation due to a complaint of workplace sexual harassment, or the victim's failure to go along with the sexual harassment. Retaliation may involve giving the sexual harassment victim unpleasant, difficult, or undesirable work assignments, shifts, or the lack of work. Retaliation may also involve treating the victim of sexual harassment in a hostile or rude manner. Demotions, suspensions, or termination of employment can also constitute retaliatory workplace conduct.
Termination of employment, or being forced to quit due to sexual harassment. In these situations a legal cause of action for wrongful termination is appropriate if the employee was fired. If they quit, a legal cause of action for constructive wrongful termination may be warranted.
Other types of sexual harassment our sexual harassment attorneys handle include hostile work environment cases and customer sexual harassment. Elements from the above five types of sexual harassment cases will be present in hostile work environment or customer sexual harassment cases.
The term, "Hostile work environment sexual harassment" is very popular. This means the work environment is permeated with sexual conduct. The conduct may be verbal, or physical. It is possible to sue for a sexually hostile work environment even if the offensive conduct is not directed to the employee who is suing. However, many sexual harassment cases involve patterns of unwelcome sexually charged conduct directed towards the employee who brings the sexual harassment lawsuit.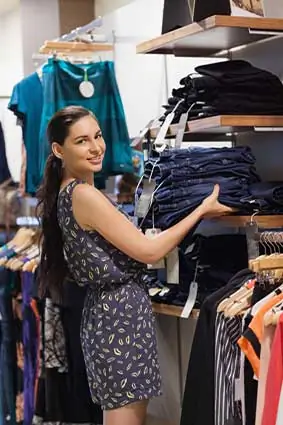 Customer sexual harassment occurs when the employer knows the employee is being sexually harassed by customers of the employer. This occurs when there are repeat customers who continue to come into the store or other business location and sexually harass an employee after management is aware of a tendency for this to happen. Different customers coming into a business doing the same type of sexual harassment can bind the employer for liability purposes even if the employee or a coworker did not before complain of the exact type of sexual harassment before.
If you have any questions about any issue of sexual harassment or labor law feel free to contact our California sexual harassment lawyers for a confidential conversation at 818-783-7300 or 877-525-0700. Our firm has been in the San Fernando Valley since the firm founder began practicing law in 1993. Our main office is in Sherman Oaks. In Southern California we also have offices in Gardena, downtown Los Angeles, Oxnard, Bakersfield, Tustin, Riverside, and San Diego.