Discrimination In Work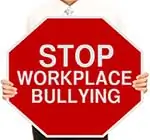 Discrimination on the job should not be happening in 2014, or in diverse Los Angeles County, but it does. Employees may consider suing their employer for discrimination in the workplace regardless of whether they have been terminated due to discrimination. Every day we receive many telephone calls from California employees who believe they were subjected to discrimination at work. Discrimination on the job can be sued for if:
An employee is fired from work due to discrimination
An employee complains of discrimination at work, but nothing is done by the employer
An employee is repeatedly not accommodated due to disability, a medical condition, or pregnancy
An employee receives lower wages than members of other ethnic groups, or the opposite sex (this is called gender discrimination)
An employee is not returned to a comparable job after a leave of absence
* In all of the above examples a protected characteristic is the basis of the discrimination at work. Protected characteristics include age, cancer, disability, gender, leaves of absence (Family Medical Leave, Pregnancy), national origin, race, sexual orientation. Workplace harassment can be a subset of workplace discrimination, but it can also be a separate legal violation against an employer.
Workplace harassment can be sued for if:
Severe or pervasive sexual harassment at work has occurred
Derogatory jokes about a protected characteristic such as age, disability,
national origin, pregnancy, or race have occurred
An employer or supervisor violates medical restrictions such as no heavy lifting due to a disability or pregnancy. Making fun of an employee due to medically imposed restrictions may also constitute workplace harassment
Severe or Pervasive harassment on the basis of any protected characteristics
Our workplace discrimination lawyers are available at 1-877-525-0700 for a confidential conversation with you about what constitutes discrimination on the job you can sue for.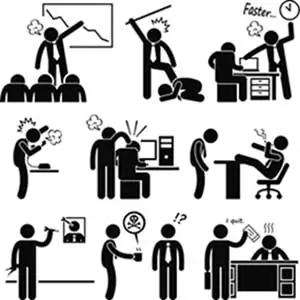 Sometimes discrimination on the job is subtle. A female employee may notice she does not get the best sales accounts. An employee with a disability may receive few hours, and never get overtime hours. If it can be proven that sex is the reason for the female sales employee not getting the best accounts, the situation constitutes workplace discrimination. If the disabled employee can demonstrate they are equally qualified to work as many hours, and overtime hours as the non-disabled employee it might be worth pursuing a case for sex discrimination in work.
Obvious examples of discrimination in work include when a supervisor directly states something like, "I can't send you to the customer because you are too old to connect with them." Even if it is true the customer would prefer to meet a thirty year-old woman and not a seventy year-old man, the employer cannot engage in age discrimination in work. If the employer satisfies discriminatory criteria of a customer the employer may be engaged in a discriminatory employment practice.
Our discrimination attorneys are skilled in proving discrimination on the job. In hundreds of cases we have used the legal standards for proving employment discrimination. Call 1-877-525-0700 for a private consultation about whether you have suffered discrimination or harassment on the job. We handle age discrimination, disability discrimination, medical condition discrimination, national origin discrimination, pregnancy discrimination, race discrimination, religion discrimination, sexual orientation discrimination.
If you were not fired from your job, but chose to sue for workplace discrimination while you are still employed you may still have damages. Damages for workplace discrimination if you are still employed may include the wages you should have earned were you not discriminated against at work as well as emotional distress. Punitive damages are also available in on the job discrimination cases where the employee was not terminated from their job.
If you were fired from your job in a discriminatory fashion, your damages may include front pay, back pay, emotional distress, and punitive damages. Find out what your damages are for discrimination on the job, call our discrimination lawyers!
Our discrimination attorneys can meet you at one of our many client meeting locations. We have client meeting locations in downtown Los Angeles, Sherman Oaks, Gardena, Tustin, Riverside, San Diego, Oxnard, Bakersfield, Sacramento, San Francisco, and San Jose. While we sometimes sign up clients by telephone, if you are the victim of discrimination at work and you will be engaged in employment litigation it is best that you meet our discrimination attorneys in person.
We take all workplace discrimination in work cases on a contingency. This means we are only paid when and if we collect money on the workplace discrimination case. If you want to be treated right at work, call our experienced work discrimination lawyers at 1-877-525-0700.